25-10 42nd Road Project Post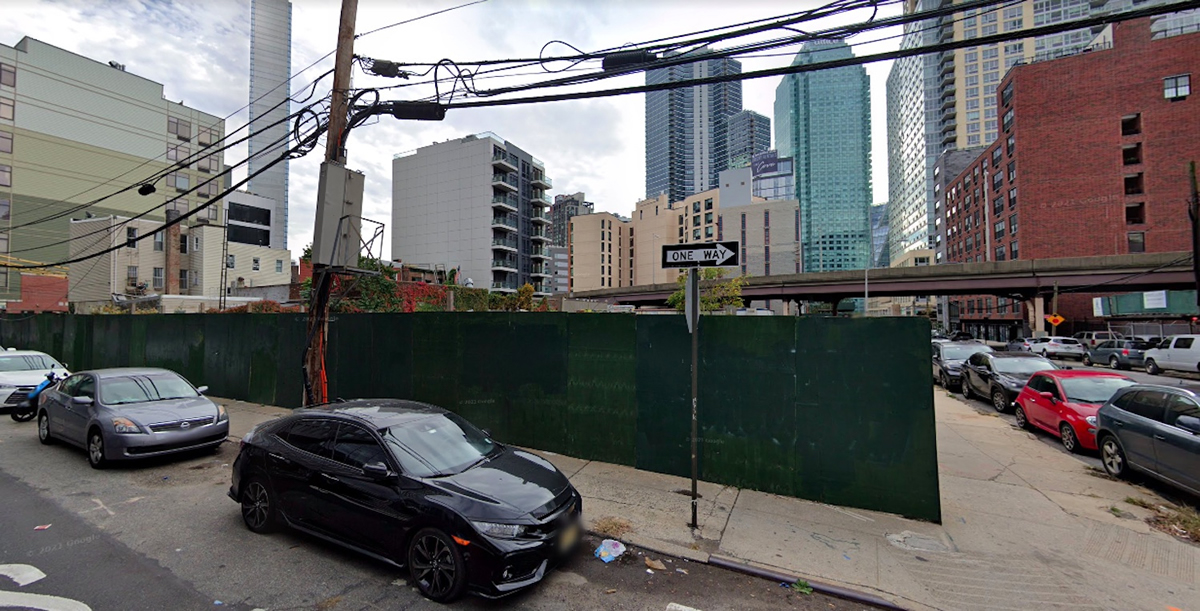 A construction authorization has been filed for a ten-story building in Long Island City, Queens. The edifice is located at 25-10 42nd Road, intersecting Crescent Street and 42nd Road. The lot is one block away from Queensboro Plaza subway station, which serves the 7, N, W trains. The building is also a five-minute walk to the Queens Plaza station, serving the E, M, and R trains. The project is owned by Mason Chen of Greenpoint Construction Corp. The architect of the construction plan is Alexander Zabasajja of AZSK Architects PC.
The 82,365-square-feet proposed development will be 108 feet tall and consist of 114 units. The lot is projected for mixed-residential use. Six stories will receive 92 hotel rooms and four stories will receive 22 residential apartments. The structure will also include 48 enclosed parking garage spaces. Since the building site is vacant, a demolition permit is not necessary. As of now, there is no information regarding a completion date.
Photo: Google Maps