Affordable Housing Lottery Launches In Old Astoria On Hallets Peninsula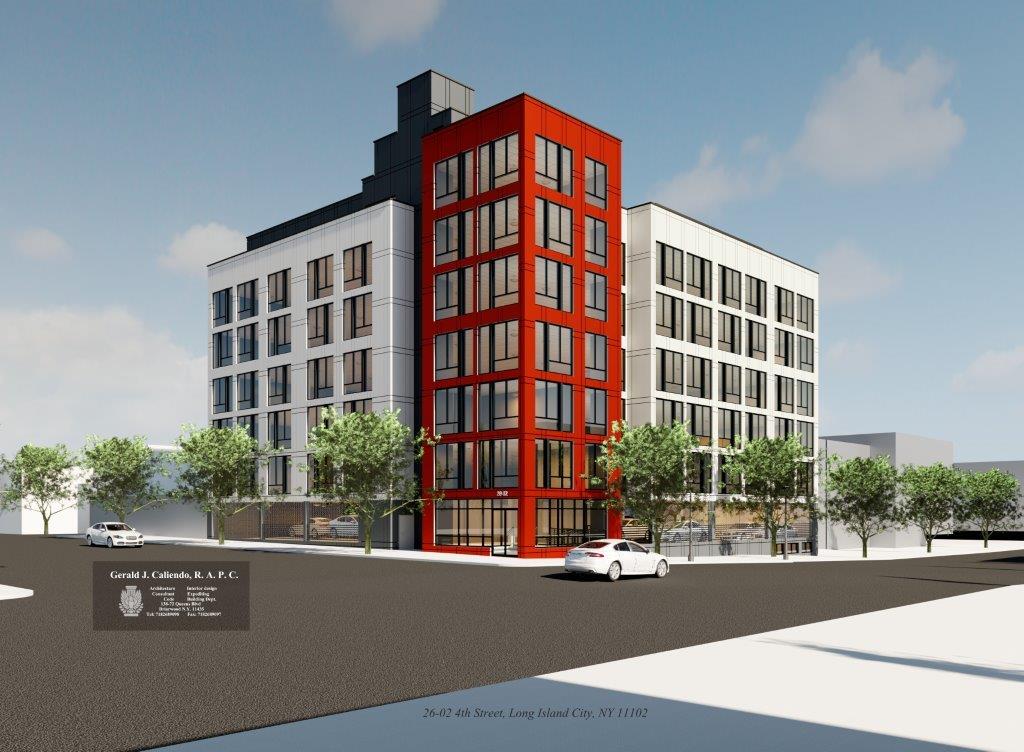 An affordable housing lottery is being launched in Old Astoria on Hallets Peninsula. This 7-story structure is at 26-02 4th Street and is designed for mixed-use residential use. The building designed by Geraldo Caliendo Architects consists of 53,438 square feet with 46 units. It features large windows with ample sunlight, stainless steel appliances, washers, and dryers. Residents will also have access to a rooftop deck.
Fourteen units are available for residents at NYC Housing Connect Affordable Housing Program. There is one studio with a $1,450 monthly rent for incomes ranging from $49,715 to $124,150 and one three-bedroom with a $3,255 monthly rent for incomes ranging from $111,600 to $192,400. There are also nine one-bedrooms for incomes ranging from $54,515 to $139,620; and three two-bedrooms for incomes ranging from $82,286 to $167,570.
Potential renters must meet both income and household size requirements to apply for the residential units. Qualified applicants will also be subject to additional selection criteria. Applications will be received until July 19, 2021, and can either be submitted by mail or online.
For more information and details about the building, please visit https://housingconnect.nyc.gov/PublicWeb/details/2183.
Photo: Credit caliendo Architects