April at the Noguchi Museum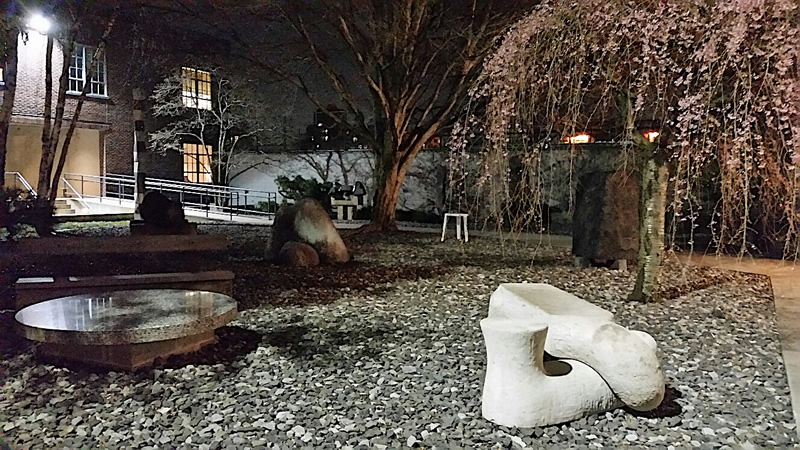 Spring is on the way, so it will soon be warm enough to enjoy the Sculpture Garden at the Noguchi Museum. And there Is a host of programs to enjoy in April as well. On Thursday, April 4, from 6.30 to 8.30 pm, you don't want to miss a lecture by Japanese stonecutter—and Isamu Noguchi collaborator—Masatoshi Izumi, highlighting sculptural projects and his personal relationship with Noguchi. umi is president of the Isamu Noguchi Foundation of Japan. This will be his first public presentation at The Noguchi Museum. This special evening is free to the public. Space is very limited; RSVP is required.  Museum members will be given priority in the event of a waitlist.
The Noguchi Museum's exhibition Akari: Sculpture by Other Means remains on view until Sunday April 14. And don't miss the upcoming public programs at Noguchi, including Free First Friday on Friday April 5 from 10 am to 5 pm. At 2 pm, you can join a Gallery Tour introducing to the life and vision of Isamu Noguchi, exploring select works in the Museum's collection and special exhibitions.
There will be a workshop about Shapting Soft Stone  on Saturday, April 13 from 1 to 5 pm. This program is for ages 18 and older; previous experience is not necessary. Space is limited and advance registration is required. $35 members / $45 non-members; includes full admission to the Museum. Registration will open Wednesday, April 3. Please contact education@noguchi.org with any questions about this program.
There is such a wealth of Noguchi's pieces on display in the galleries.  Every month the Museum holds a Center of Attention conversation to take deep dive into just one. On Sunday, April 14, from 3.30 to 4.30 pm, visitors are invited to engage in a guided conversation about Isamu Noguchi's Magic Ring (1970), part of the Museum's permanent installation. The event is free with Museum admission and advance registration is not required.
Noguchi Museum garden at night; photo credit Clare Doyle