Astoria Park Pool is Open for Summer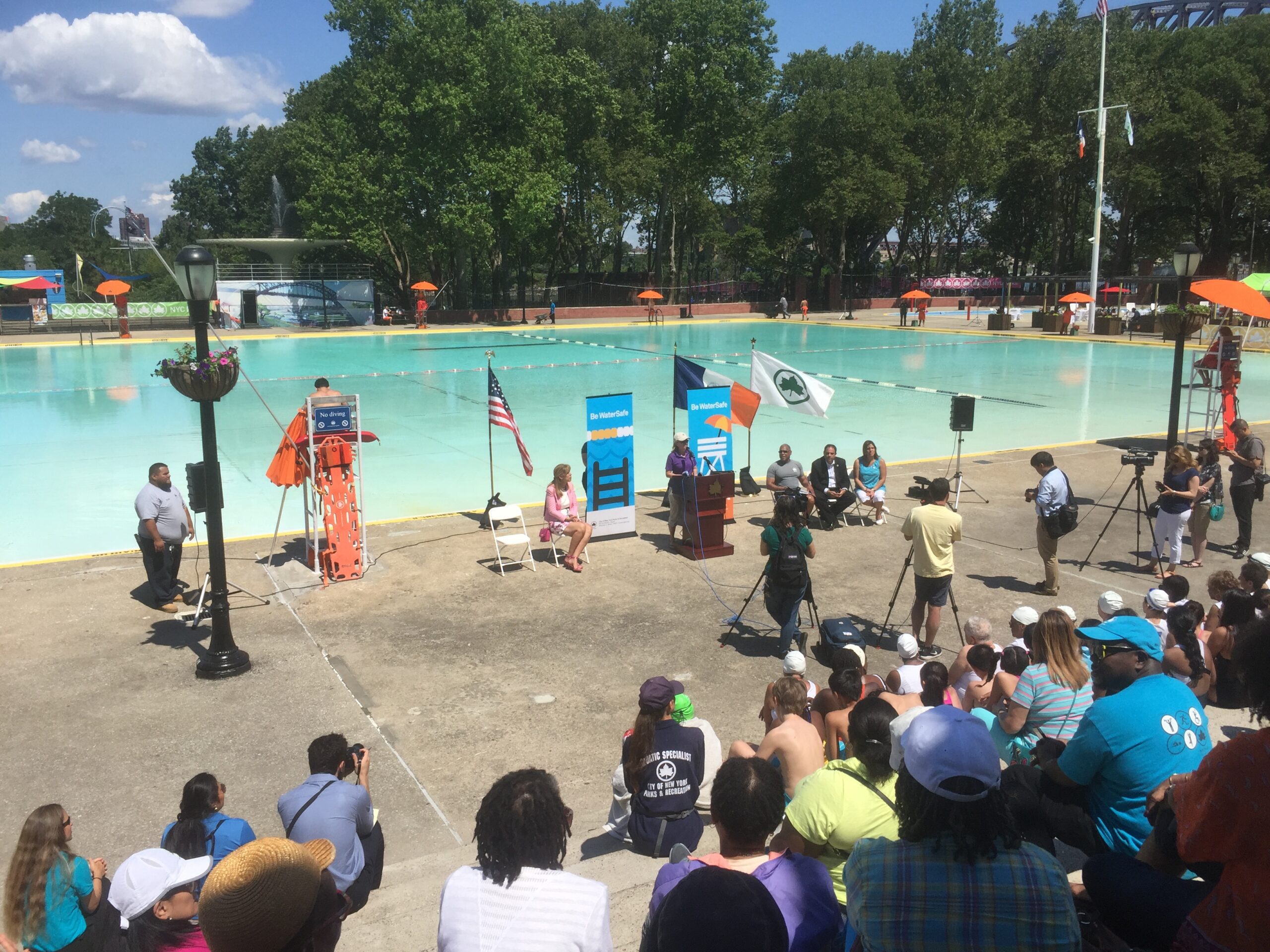 When the temperature rises in the months of July and August, our neighborhood is fortunate to have the Astoria Park pool in which to cool off and swim away the heat of the summer. At the opening of the Astoria park pool, NYC Parks Commissioner Mitchell Silver said: "We're kicking off another fun and safe summer of swimming at the city's biggest and most popular outdoor pool," Silver said. "This year, our pools are open even longer into the season, so there's more time to cool off or exercise." The community will be able to use the Astoria Park swimming pool until September 10 this year.
The swimming pool in Astoria Park was a product of the WPA (Works Progress Administration), a government program designed to employ those left adrift by the Great Depression. WPA projects ranged from art, music and theater programs to the construction of roads, dams, sewers, airports and other public infrastructure. 11 pools opened across the five boroughs in 1936, a project fast-tracked by NYC Parks Commissioner Robert Moses.
The NYC Department of Parks website believes that "perhaps the most exciting events in the history of Astoria Pool were the Olympic Trial for the U.S. Swimming and Diving Teams. The first set of trials took place in summer 1936, as the pool opened, and the Olympic trials returned to Astoria Park Pool in 1964.
Details about the pool: pool hours are from 11 am through 7 pm, with a break for pool cleaning between 3 p.m. and 4 pm. You'll need a swimsuit and a sturdy combination lock to use the pool, but leave food, glass bottles, newspapers and electronic devices at home.
Would you or anyone in your family like to learn swimming skills? You have until July 10 to sign up for free swimming lessons offered by the Parks Department: adults should register here, children 6-17 should register here, and tots (from 1½ to five years old) should be registered here.
Pool opening, photo credit Richard Khuzami