Astoria Park Pool Reopening August 1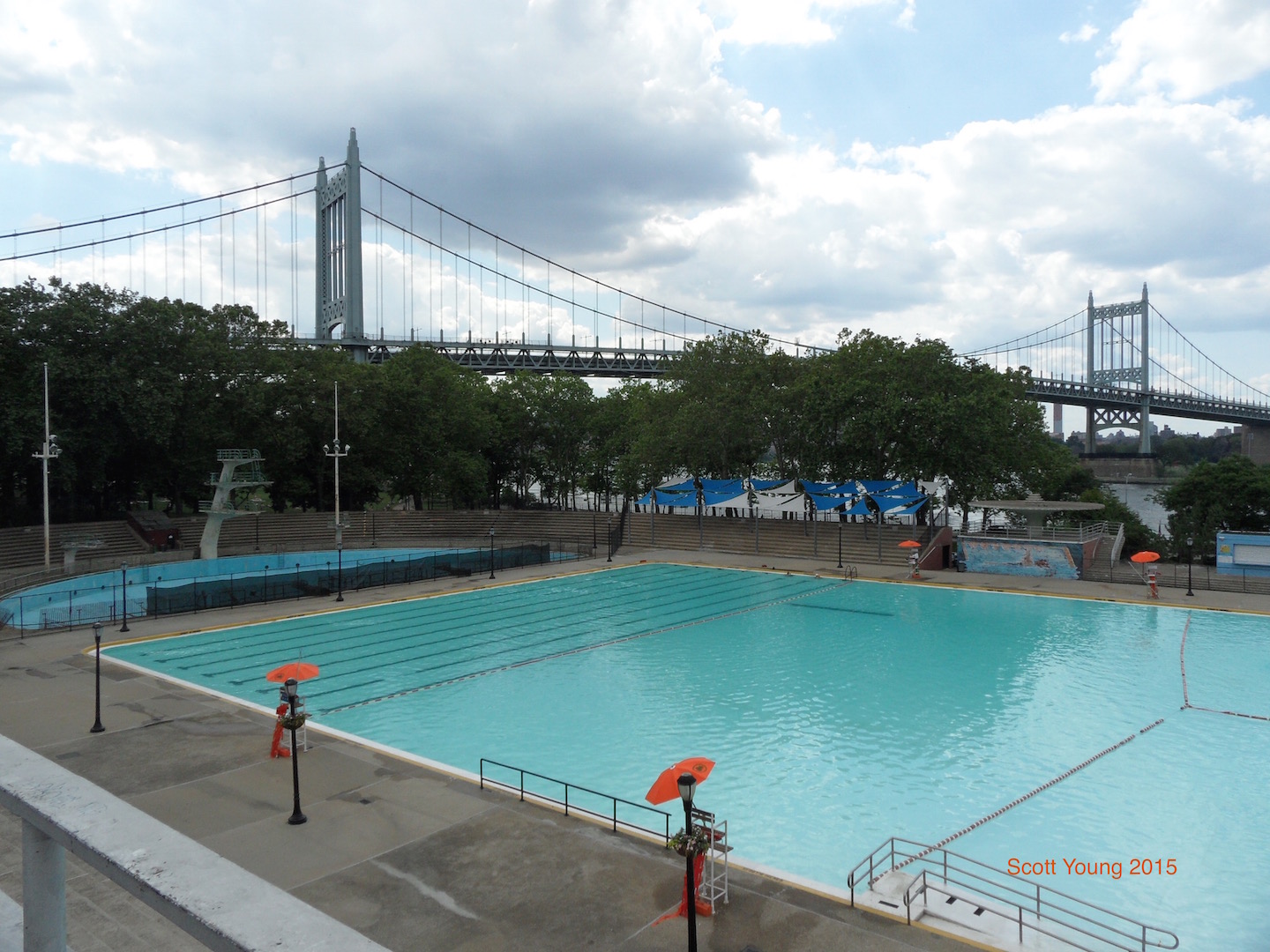 Astoria Park Pool is set to reopen on Saturday, August 1st. It is one of 15 pools reopening in New York for the summer 2020 season with reduced capacity through September 7th.
General guidelines concerning COVID-19 are set in place. Pool hours remain the same, from 11:00 a.m. until 3:00 p.m., and 4:00 p.m. until 7:00 p.m. Sessions may be split further at the discretion of the pool managers to accommodate more patrons. All pool patrons will be required to wear a face-covering to enter the pool facility. Patrons are also required to maintain at least six feet of social distance. If a pool reaches capacity, workers may provide patrons with a time of day to return to the line. During general swim hours, aquatic programs including Lap Swim, Learn to Swim, Senior Splash & Swim, and Water Exercise classes have been canceled for the summer.
Astoria Pool is one of the most popular swimming facilities in the country, as its main pool is the largest swimming pool in New York City. Many New Yorkers have flocked to Queens to cool off and exercise during the intense summer heat. While capacity and activities are currently limited, OANA is excited for the community to have access to the Astoria Park Pool.
Mayor Bill de Blasio's initial budget had cut 12 million from public pools. The current budget for reopening pools, agreed upon between de Blasio and the City Council, has restored 9.9 million for 716 lifeguards, pool staff, sprinklers, and water fountains. This is a step towards rebuilding the recreational livelihood of OANA, especially for the younger members of the community.
As OANA president Richard Khuzami stated, "For all citizens, a respite from the summer heat will help us all."