Celebrate Earth Day With The Astoria Park Alliance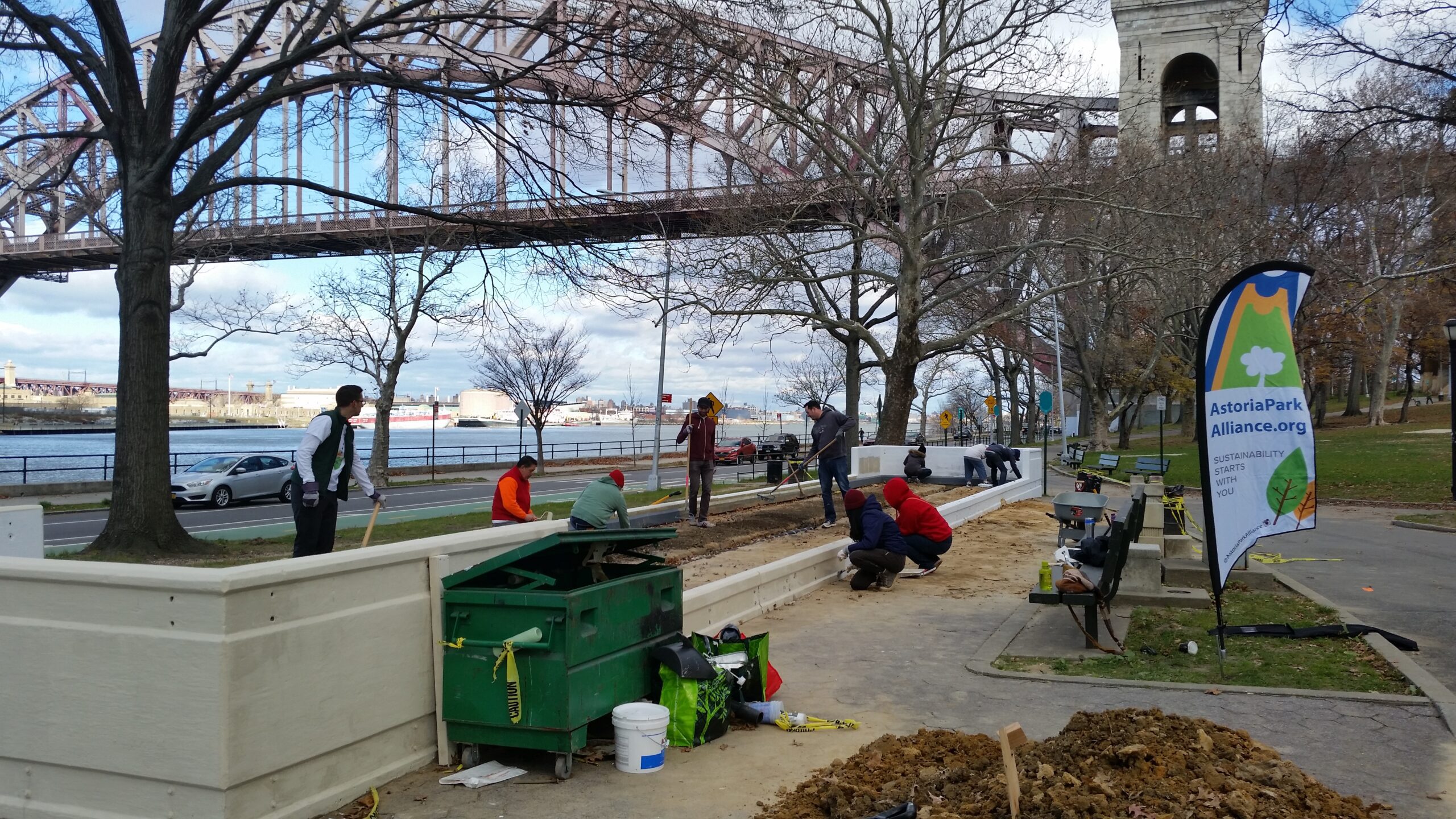 Join the Astoria Park Alliance on Saturday April 22 for an Earth Day Celebration on Shore Blvd! The day will feature volunteer opportunities and fun and educational programming.
The timetable for the day:
9:00 – 1:00 Volunteer Planting, Raking & Gardening
1:00 – 2:30 Shoreline Cleanup: meet at the War Memorial on Shore Blvd. (If you are planning to join the cleanup, please wear long pants and close-toed shoes or boots—no flip-flops or sandals.)
2:00 – 5:00 Events Programming on Shore Blvd. includes live music, games, educational events, yoga, Zumba and Tai Chi.
3:00 – Big Brother Big Sister Dance Performance
3:30 – Bocce Ball Court Grand Re-Opening. The Ribbon Cutting Celebration of the Bocce Ball Court (renovated by volunteers) with Council Member Costa Constantinides will take place at the base of the Great Lawn.
4:00 – Wonder Sparks Puppet Show
Rain Makeup Date: Sunday, April 23rd
Photo: Bocce Ball Court renovation – Clare Doyle