Elevators Open at the Astoria Bvd Station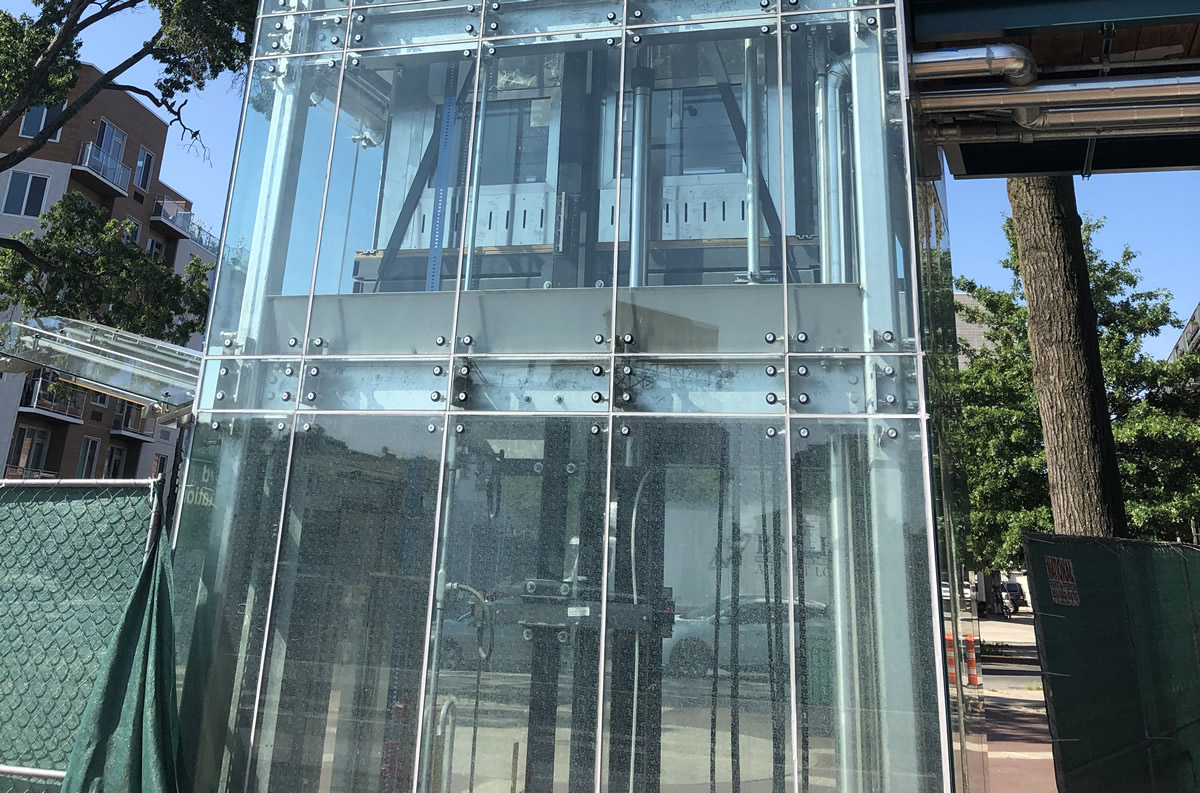 We are pleased to announce that the new elevators on the Astoria Blvd station of the N/W line are now open.
This is the culmination of a long-term priority of the Old Astoria Neighborhood Association. We have advocated for greater accessibility for many years, including presentations by the MTA to the local Community. Articles.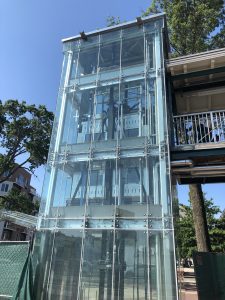 From Richard Khuzami, President OANA: "This is another example when community advocacy works: You have to be patient, bur perseverance can pay dividends. We look forward to further accessibility improvements at all public transport in Western Queens.
None of this would have been possible without the support of our elected officials, and we want to give a special shout out to Christine Yearwood of UP-STAND, advocates for accessible subway stations!
The Metropolitan Transportation Authority (MTA) announced the completion of the Astoria Blvd accessible stations coinciding with the 30th anniversary of the passage of the Americans with Disabilities Act. The MTA marked the historic anniversary at an event at the newly upgraded Astoria Blvd subway station in Queens, where the installation of four elevators has recently been completed in addition to rebuilt elevated walkways, new benches, and finished platform stair enclosures
"Make no mistake: adding four new, accessible stations with elevators will make a big difference in the lives of our customers with disabilities," said Janno Lieber, President of MTA Construction & Development
"When we talk about modernizing mass transit, it's not just about better signals and newer train cars," said Sarah Feinberg, Interim President of MTA New York City Transit. "It's about making sure all of our customers can use the system with ease. Make no mistake: we have a long way to go toward accomplishing this goal and today's anniversary is by no means a victory lap. There is much work that still needs to be done, but this latest package of stations brings us one step closer toward achieving a more equitable and accessible system."
"I came to New York City Transit for days like this," said Alex Elegudin, Senior Advisor for Systemwide Accessibility. "Making stations accessible can be challenging for a range of reasons, but it's always worth it and I'm hopeful that federal legislators will take notice of this essential work and help us fund more of it. New Yorkers with disabilities deserve a transit system that serves them and I'm eager to celebrate more events like today in the years to come."
This latest package of elevator installation work at stations around the system comes amid a backdrop of significant financial uncertainty surrounding the MTA's 2020-2024 Capital Plan. That plan included a historic, $5.2 billion commitment to expanding the number of accessible subway stations by more than 50% and ensuring that no customer would be more than two stations away from an accessible station. It remains on hold due to pandemic-induced budget shortfalls of an unprecedented magnitude. While celebrating progress on the Authority's longstanding commitments to enhancing accessibility throughout the system, MTA officials urged the U.S. Senate to provide emergency funding.
Astoria Blvd  Station 
Work on the Astoria Blvd station, serving the  lines and M60-SBS bus to LaGuardia Airport, began in September of 2018, with the station reopening last December after a nine-month closure. The completion of elevator work includes a pair of street-to-mezzanine elevators as well as two mezzanine-to-platform elevators. Additional accessibility features rebuilt elevated walkways, new benches, finished platform stair enclosures, new digital service information signage, and a pair of new street-to-mezzanine staircases are also set to be incorporated by the time the project is completed.
Photo: Richard Khuzami