FEBRUARY OANA MEETING: UPDATES ON ASTORIA PARK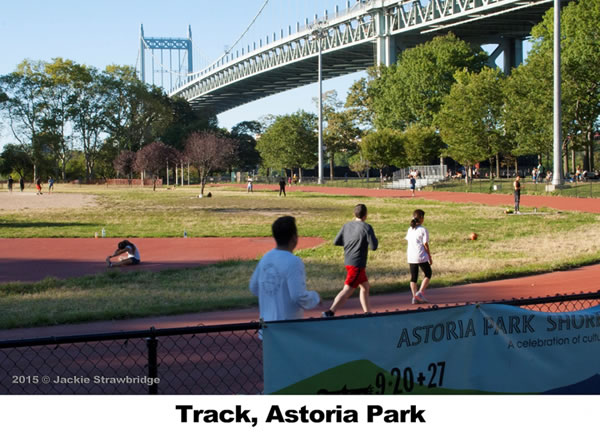 Councilman Costa Constantinides stopped by last night's meeting of the Old Astoria Neighborhood Association with some updates on what's happening in Astoria Park. First, some bad news: the transformation of Astoria Pool's old diving pool into a new performance space will take longer than initially expected. It turns out that construction will be more complex than anticipated, so the project will be done in stages. The diving pool will be filled in and turned into an area for pool-goers to relax. The outdoor performance space will be build one more funding is secured.
Astoria parents are also still waiting for the bathrooms at Charybis Playground to be repaired and reopened. When work began on the diving pool, the City discovered that the restrooms had been discharging waste into the East River.
The community's been clamoring for a regulation soccer field. Costa announced that one will be built in the center of Astoria Park's running track. Other parks improvements in the near future include the new dog run and an adult playground which will be open next spring in an unused lot under the Triborough Bridge. The grown-ups only space will be first one of its kind built by the New York City Parks Department. It will feature fitness equipment, ping pong tables, and space for relaxation.