Memorial Event To Mark 20th anniversary of 9/11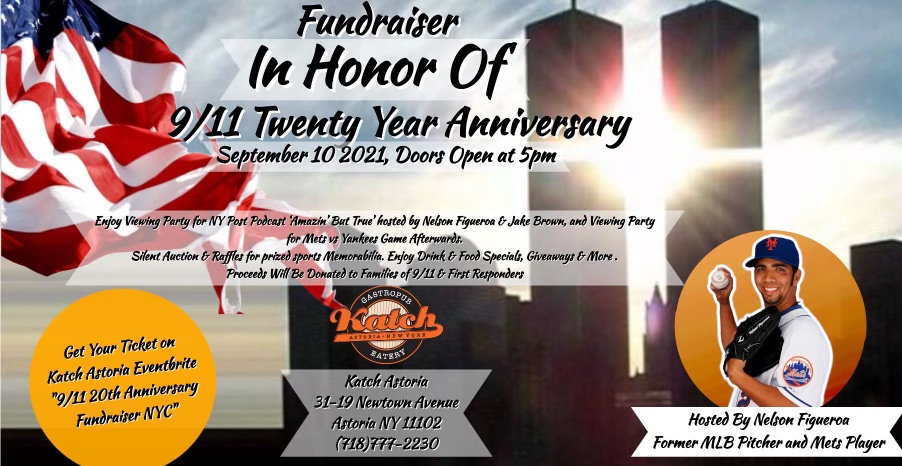 This month of September will mark the 20th anniversary of 9/11. Former Mets MLB pitcher, Nelson Figueroa, will be sponsoring a memorial event on 9/10 at Katch Astoria. All the money raised will be donated to Tunnels to Towers and other organizations. Figueroa will be inviting other MLB players and donating sports memorabilia to be raffled and auctioned at the event.
A few activities are planned out for the memorial event. There will be a viewing party and a podcast during the 7 pm Mets v. Yankees game. The event will also offer drink specials and drink giveaways. Finally, attendees will also have an opportunity to meet and greet Nelson Figueroa and other guest stars.