Must See Play "Other Desert Cities" by the Headwall Theatre Company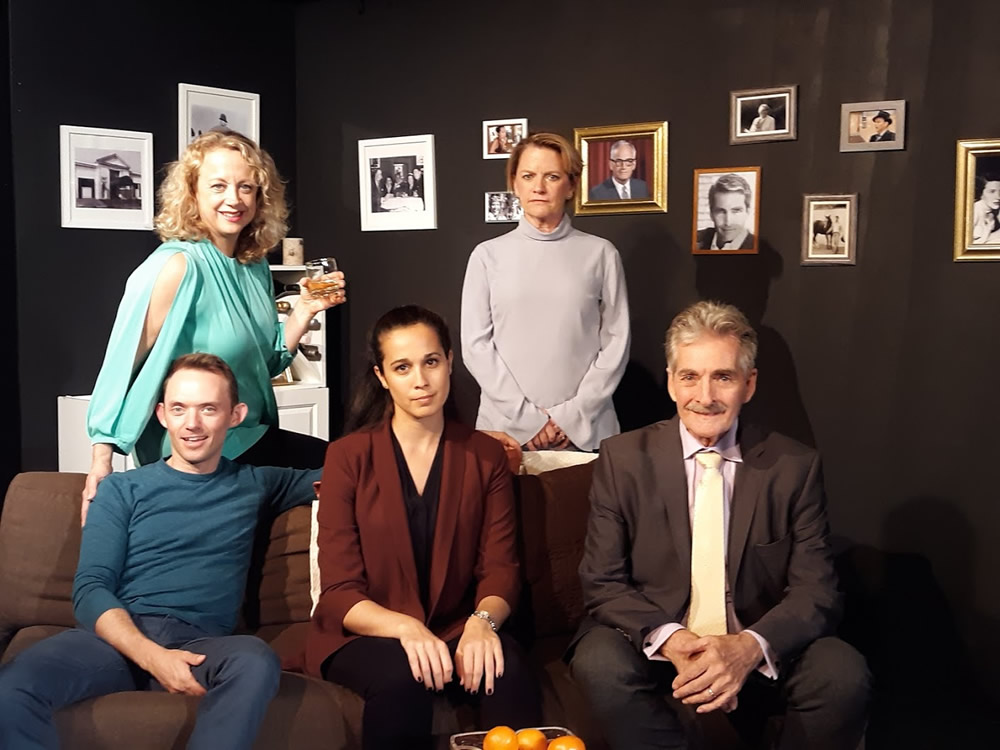 The Headwall Theatre Company's production of "Other Desert Cities" will be wrapping up its final three performances of the Tony and Pulitzer nominated play this weekend at The Greek Cultural Center in Astoria.
OANA are proud supporters of the Headwall Theatre Company's work and encourage everyone to attend and support their performances.
Headwall Theatre Company
presents
Other Desert Cities
A Tony and Pulitzer nominated play
Written by Jon Robin Baitz
Directed by Michelle P. Orosz
The Greek Cultural Center
2680 30th St B2, Astoria, NY 11102 Main entrance: Down the steps on the right.
3 performances left
Friday through Sunday October 18 – 20, 2019
Friday and Saturday 7:00 PM. Sunday 2:00 PM
SYNOPSIS: Its 2004. Brooke Wyeth returns home to Palm Springs, CA after a six-year absence to celebrate Christmas with her parents, her brother, and her aunt. Brooke announces that she is about to publish a memoir dredging up a pivotal and tragic event in the family history – a wound they don't want reopened. In effect, she draws a line in the sand and dares them all to cross it.
CAST INCLUDES:
*Annemarie Rosano as BROOKE
Marianne Goodell as POLLY
David Patrick Stucky as LYMAN
*Susan Jane McDonald as SILDA
Mark Dessaix as TRIP
*Indicates that actors appear courtesy of Actor's Equity
This is an Equity approved showcase
FOR TICKETS: https://www.ticketsource.us/headwall-theatre-company
FOR MORE INFORMATION: http://headwalltheatrecompany.org/
FACEBOOK: @headwalltheatre
Headwall Theatre Company believes in treating a production just like a good climber treats a headwall. When you get to the difficult part you work harder and believe in and trust the others involved in the challenge. Then nothing can stop you.
MISSION: Headwall Theatre Company is dedicated to providing the Queens community with affordable high quality theatre by creating a home for actors to develop the courage to break down walls, take risks, and do the scary thing to achieve their full potential. Lets spread love and art across Astoria.