Hearings on Congestion Pricing Coming Soon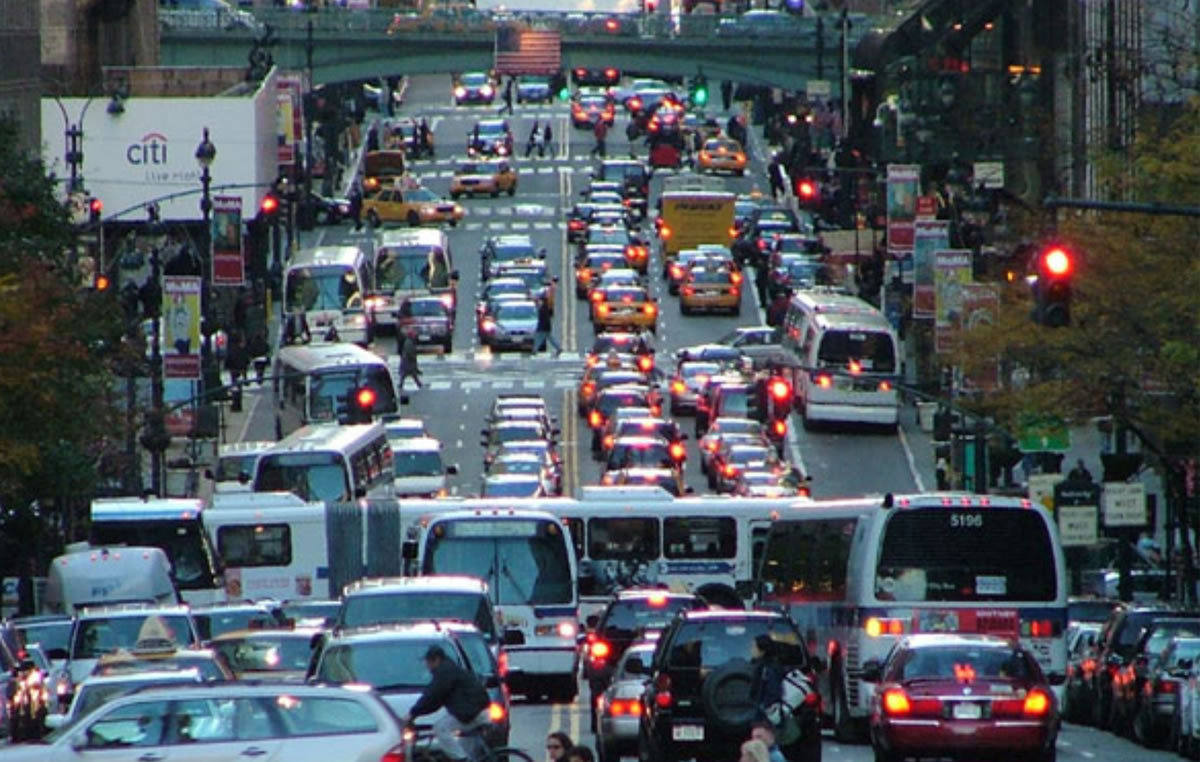 The public will have the opportunity to voice their opinion in September on the New York state's plan to toll drivers when entering Manhattan below 60th Street.
Old Astoria Neighborhood Association urges everyone to participate to make sure their voices are heard.
We stand to be greatly affected, because some may choose to park the cars in our neighborhood and take public transit to and from Manhattan. As a general matter, we are not opposed to congestion pricing to control traffic in Manhattan, however provisions must be made so that the borough's quality of life is not negatively impacted. Also, extremely important: Those who hold valid NYC Disability Parking Permits must be exempt from these fees, as they by nature of disabilities do not have a choice to take public transit. And lastly, local business that utilizes commercial vehicles in the course of business must either be exempt or pay a flat fee even if they do multiple trips.
The MTA will be hosting 13 meetings between September 23, 2021, and October 13, 2021 to discuss the congestion pricing plan, which involves creating an electronic tolling zone below 60th Street in Manhattan.
The plan will impact drivers coming from the Tri-state area. As a result, 10 of the 13 meetings will be focused on people commuting from states like New Jersey, Connecticut, and the outer boroughs. Three meetings will target the plan's impact on minority and low-income communities.
The MTA says that congestion pricing is vital to fix traffic jams and modernize the bus and subway systems. The plan could bring a revenue of as much as $15 billion in bonds.
Feedback from the hearings will be included in the environmental review statement, a process required by the federal government in which agencies examine the potential social and environmental impacts of a proposed project. The environmental review process is expected to take 16 months to complete, whereas the implementation process will take another full year. One may expect the plan to take effect at the end of 2023.
Although the congestion pricing plan is supported by a majority of Queens officials, the state proposal has received opposition from a few elected officials at the eastern section of the borough. These officials argue that the plan is not fair to residents of their section who depend on cars because of the lack of public transportation available.
Acting MTA Chair and CEO Janno Lieber stated the following message on the upcoming hearings, "This is the first congestion pricing program in the United States, and it's important that the public have an opportunity to learn about the proposal and to be able to weigh in." He completed, "We are committed to getting this project done quickly while providing the public real transparency throughout the process."
If you want to speak at the meeting, visit the MTA's Central Business District Tolling website here. The hearings will be held virtually at the following dates and times:
Thursday, Sept. 23, 10 a.m. to noon: The Bronx, Brooklyn, Queens, and Staten Island
Thursday, Sept. 23, 6-8 p.m.: Manhattan Central Business District (60th Street and below)
Friday, Sept. 24, 10 a.m. to noon: New Jersey
Wednesday, Sept. 29, 10 a.m. to noon: Northern New York City Suburbs
Wednesday, Sept. 29, 6-8 p.m.: Long Island
Thursday, Sept. 30, 6-8 p.m.: The Bronx, Brooklyn, Queens, and Staten Island
Friday, Oct. 1, 1-3 p.m.: Connecticut
Monday, Oct. 4, 6-8 p.m.: New Jersey
Tuesday, Oct. 5, 6-8 p.m.: Northern New York City Suburbs
Wednesday, Oct. 6, 6-8 p.m.: Manhattan Outside the Central Business District (61st Street and above)
Transportation agencies will host three Environmental Justice Outreach meetings that target communities located in New York, New Jersey, and Connecticut. The hearings will be held at the following dates and times:
Thursday, Oct. 7, 6-8 p.m.: New York
Tuesday, Oct. 12, 6-8 p.m.: New Jersey
Wednesday, Oct. 13, 6-8 p.m.: Connecticut