When Trees Attack Sidewalks, Homeowners Now Off the Hook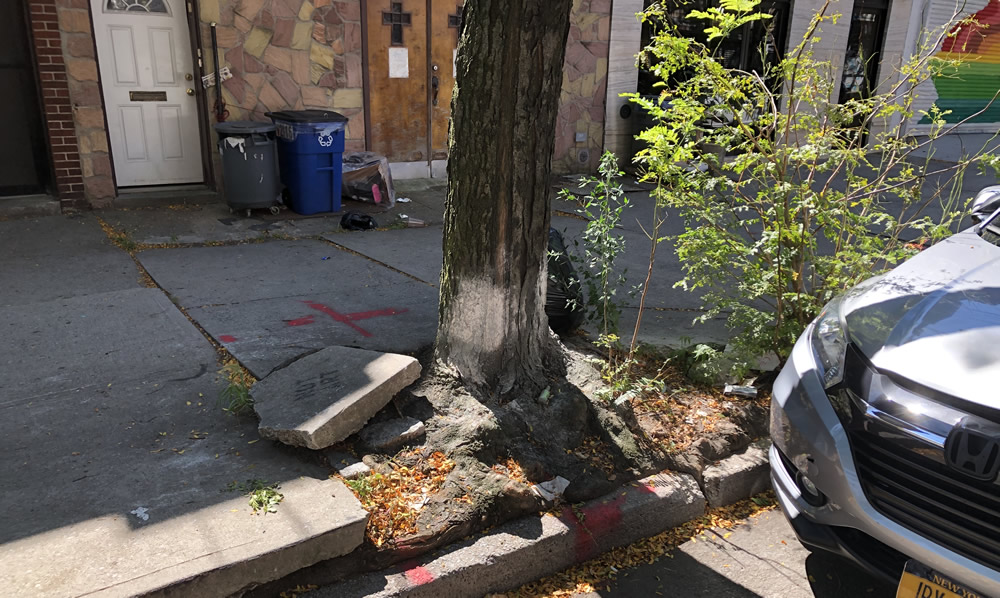 Good news for NYC homeowners: the City has just announced a change in policy regarding damage to sidewalks caused by city trees. Up to now, if a the spreading roots of a city tree damaged the sidewalk in front of a home, the City would issue a lien against the property. Until the sidewalk was repaired, the lien would prevent the owner from selling or refinancing a home.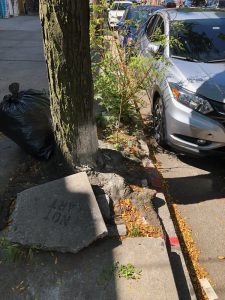 It is true that the City would eventually make the repairs without cost to the homeowner: however, the process often moved at a snail's pace. In July of this year , City Comptroller Scott Stringer issued an audit showing that homeowners waited an average of 101 days for an inspection by the Parks Department and that the average time from inspection to repair in FY 17 was a staggering 401 days. With the prospect of waiting nearly a year and a half, it's no wonder that some owners trying to sell their homes felt that they had no choice but to pay contractors out of their own pocket to get the lien lifted.
The City promises that the delays in repair program will be addressed. However, homeowners who have paid contractors to do the work in the past will not be compensated.
"For nearly six years my office has fielded relentless complaints about liens placed on homes because of a sidewalk cracked by City tree roots," Council Member Costa Constantinides told the Astoria Post. "I'm glad to see today that a bad status quo is changing and the government is taking ownership where it should have all along."
If you know of a sidewalk that needs repair, please take a picture if you can with the closest address and send to Community Board One (qn01@cb.nyc.gov) and cc in OANA (info@oana-ny.org).
Photo credit: Richard Khuzami